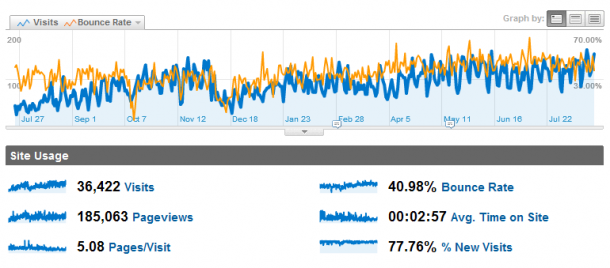 Get more from your website with Google analytics installation
At Alloy Marketing one of our guiding principles is to consult data before making decisions. Gut feeling and instinct will always have a place when it comes to running a business, but having real data about your customers, their preferences and behaviour, is the most important factual information which can be drawn upon when making important business decisions. Google offer a data collection suite which is absolutely vital for this process, if you don't have it yet, our Google analytics installation service can help get you up and running.
Google analytics are an absolute must for all business owners with an online presence. The powerful data capture functionality offered is the best way for businesses to learn about the performance of their website and its various pages. This knowledge can then be used to make more informed decisions about the update and modify the website to better serve the needs of those visitors. Google analytics can teach business owners a whole load of useful information about current and ongoing marketing campaigns which drive traffic to their website too. It's impossible to overstate the importance of this data in continuing to fine tune marketing activities.
Our Google analytics installation includes:
Our Google analytics installation service includes installation of the Google Analytics tracking code, then every month a comprehensive analysis of your website's performance and visitors, including:
Where your visitors are coming from – search engine, website, location, mobile device etc.
The pages that visitors arrive onto your website (not always your 'Home' page)
How long visitors stay on each page
Which pages people leave your website from (these may need improving)
What opportunities should be taken? – Professional recommendations tailored to your business.
Google analytics can be a little intimidating if you've never encountered it before. If you have questions about our service or would like to discuss getting up and running with these powerful software tools get in touch today.