Food & drink manufacturer marketing services
Build a world-class online presence for your food or drinks business with our cross platform branding, modern CMS web design and cutting edge eCommerce solutions.
Read More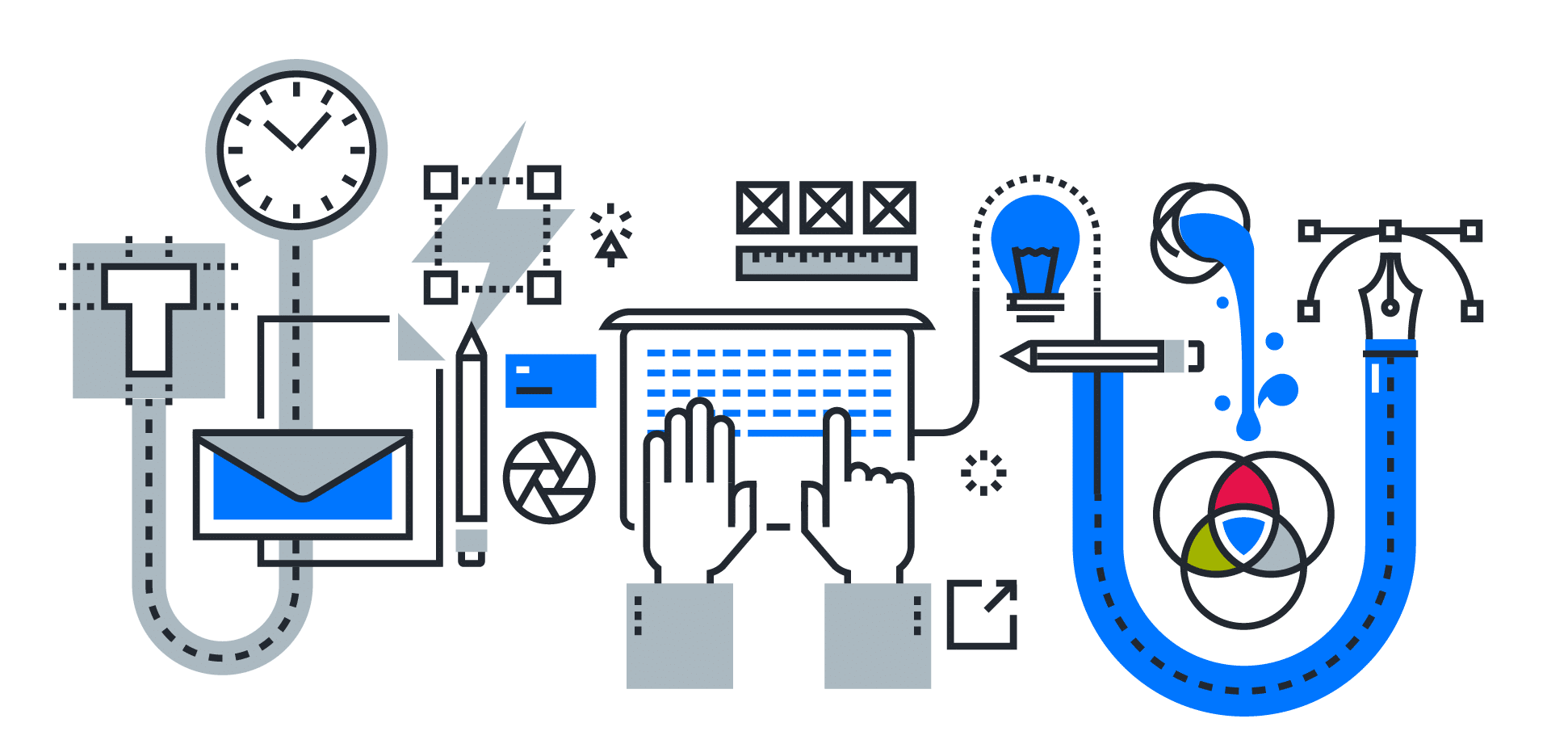 Why work with us
We understand how to take a brand and present it on a global stage. Having worked with a string of food and drink manufacturers, you can trust that your brand will be handled with the kind of care and attention that you would normally only be able to expect from an in-house team.
Whether you want help with real world print and display marketing, or to build a world-class online presence complete with an active social media presence, cross platform branding, modern CMS web design and cutting edge eCommerce solutions you can be sure that working with Alloy you have access to a truly experienced team who can handle it all.
We're proud to have worked with a string of manufacturing clients, not only in the food and drink manufacturing industry but also in wider consumer and specialist goods. This experience gives us a unique advantage in the form of our broad understand of the challenges faced by manufacturing companies in the digital age. We're here to build a comprehensive 360 degree strategy to ensure that your food and drinks brand cuts through the noise and gets noticed by your target demographic. As your business grows, we grow with you, directing your budget to the key areas where we can achieve results you'll feel.
True multi-channel marketing requires a broad skillset and a wide knowledge of the digital world, the sort of resources only a small team can provide. Rather than take on this burden in-house, it's simply more efficient to outsource to a passionate team who can work impartially to get you the best results. That's where we come in…
How do we deliver results
Our speciality is in multi-channel marketing, really the only type of marketing worth investing in as any channel in isolation leaves you very few opportunities. True multi channel marketing means we target customers in as many different areas as possible. In an era when customers may interact with you in hundreds of different ways, our strategies cut through the noise and ensure wherever your food and drink manufacturing company is seen, and it gets noticed.
Market breakdown: We have cutting edge statistical analysis tools at our disposal. We combine these tools with our experience to make a thorough assessment of your market. We asses your food and drink competitors, what are they doing right, what are they doing wrong and what aren't they doing.
Key targeting: Using this information, we build and plan the best way to build and strengthen your presence in both the long and short term. Where an immediate boost is needed we can manage paid advertising across all leading web and social sites, but always combine this with a longer strategy for reliable, stable growth.
Digital PR: We listen to the conversation about your brand and report the results to you. Reviews, mentions, blog features, complaints, we catalogue it all so you won't miss a thing as your brand grows.
SEO: We have some of the best SEO experts in the business on hand to fine tune your content and achieve the best possible visibility for you online. There are no quick fixes with SEO, our solutions are built to last and aim to deliver a dependable long term increase in visibility for your brand
Visual consistency: Whether creating bespoke imagery or modifying existing designs, our designers will set to work enhancing your brand with clear and consistent presentation across all platforms. The more consistent the branding we establish, the more you'll be noticed and remembered by new and returning customers.
Social control: Fine tuning your social media presence is vital to show off your growing modern food and drink manufacturing brand. We can take the burden off running multiple accounts off your hands entirely or co-ordinate specific unique promotions and content for individual channels. We'll collect metrics too, so you know what kind of people are visiting your social sites, when they're visiting and what they love about your brand.
Personal touch: We're here to work for you, but also with you. We're totally transparent about our marketing strategies, there's no smoke and mirrors here, so every step of the way we'll keep you informed and if you have any questions we're never more than a phone call away.
What are the results
We use comprehensive data collection and analysis tools to keep you informed on how our marketing activity is increasing traffic to your site and your prominence in search results.
You'll benefit from this increased traffic with more leads to your food and drink manufacturing business and more buzz around your brand. We use the statistics we collect to provide you with weekly updates on the progress of your campaign and to explain to you how we're adapting and refining our strategy as your brand grows.
Marketing retainer plans
These prices are examples of common packages, let us know via our enquiry form if you'd like a custom plan putting together
Starter
Digital marketing retainer
Social media posting

Search engine optimisation

Brand reputation monitoring

6 months minimum term
Standard
Digital marketing retainer
Starter plus:

Social media engagement

Email marketing campaigns

Monthly blog content marketing

3 months minimum term
Growth
Digital marketing retainer
Standard plus:

Website conversion rate optimisation

Themed seasonal campaigns

Video content marketing
Custom
Digital marketing retainer
Let us know your requirements
FAQs
Answers to your frequently asked questions about our food & drink manufacturer marketing services.
No two campaigns are ever the same – so your service will be completely tailored to your business and market/regional niche. But in general, all campaigns follow a similar pattern that is designed to offer your business the best possible start online.
Technical issues on website: Coding errors, accessibility issues and other SEO related technical problems may be holding your website back from both ranking well on the search results and not converting customers as well as possible. Multiple scans and tests are run to create a list of tasks to work through and resolve before and other online marketing can commence. Once your website (which is the foundation of your online marketing investments) is performing well – the next stage can begin.
Technical issues with your online presence: There's a certain set of tasks and optimal ways of setting up your social media properties, maps and directory listings – which are the fundamentals of giving your business the best chance of gaining increased exposure from online sources. You could do these tasks yourself – but your monthly plan covers this with our service, based on years of experience and experimenting with the variables – these foundations are cost effectively set at their optimal values to act as a multiplier and give your online marketing investments the maximum returns.
Increasing brand awareness: Generating buzz online about your brand – through the sharing of news and content, through your website, social media channels, and other online outlets to create the perfect combination of signals that gives the Google and Bing ranking algorithms, no doubts that your business is reputable, active and should be ranking well.
Monitoring reputation and engaging customers: Systems are set in place to monitor mentions of your business and then take action to respond, defuse or encourage criticisms and positive reviews. Taking the worry out of advertising your business online.
Tracking & reporting: When your campaigns are started, almost every activity is tracked and can be monitored to track success rates, and make improvements based on actual data. Monthly plans come with an end of month report with detailed breakdowns of change over the last month. Just some of the data included in your report covers:

Weekly rank tracking on Google + Bing of your target keywords
Full Google analytics integration with engagement, usabilty and goal conversion rate reporting
Extensive Domain + link metric data from SEMRush, Alexa, Wordtracker, OpensiteExlorer, Adwords KW Tool, OpenCalais API, uberVU
Brand name mention monitoring + automated sentiment analysis.
On receipt of your invoice, payments are accepted by direct debit or card only.
Payment for each month is in advance and work will commence on receipt of payment for the first instalment.
Subsequent invoices are sent on the 1st day of the next month and payment is expected within 15 days.
If you intend to pursue a long-term campaign, please enquire about discounts for paying 3/6/12 months in advance.
Sustained investment in marketing while you are busy, can really help to make the quiet months a lot easier. Companies that try to invest in marketing in short bursts, to get themselves out of "quiet dips", often really struggle to maintain any kind of momentum, which would help to stabilise turnover and compensate for seasonal dips and troughs.
General marketing tips
Keeping an eye on all your marketing "bases" throughout the financial year will help to ensure you are prepared and ready to tackle any seasonal dips in demand for your products or services
As you know – marketing is all about getting in front of your potential customer's eyeballs or ears
More appearances in front of the potential customer (impressions) increases the chances that they will either be won over by your marketing message and buy from you, or they may have noticed your brand enough times to have built up brand awareness or even trust in your brand which motivates them to buy.
Getting your business in front of customers requires a marketing across many different channels to increase your chances of getting customers, whilst always tracking to see which channels are working best.
It can really help to begin collecting and building a database of your past customers and enquiries, the more information is better: Name, address, email, phone, size of property, quote price, final invoice price, any other notes. etc.
It can help to use a tool to organise and manage all these contacts/clients, and you will find many CRM (customer relationship management) tools online, some better than others. Get in touch for more information on help setting up the best CRM system for your business as we have a lot of experience in this area, and especially as some can be linked with your website's enquiry form for even more convenience.
Marketing channels to mobilise
Word of mouth marketing – Get business cards, flyers, brochures and promotional items printed and ready for use throughout the year. Then in quiet months you could push a local flyer campaign or take some time to fit local networking events into your schedule handing out flyers and building relationships with local business owners.
Email marketing – Continuously collect customer and enquiry information and store in your spreadsheet or CRM software. In quiet months you can send out special offers and discounts to your database of email addresses, these past customers should have a good conversion rate so contacting them occasionally with an email campaign can help to generate some sales.
Search engine marketing: PPC –

Pay per click advertising offers immediate returns on your investment as you can visitors and clicks within a few hours. But without proper setup and maintenance of your ads they can end up costing you a fortune, so get some free advice before making any decisions and I will do my best to recommend the very best investments for your business type and requirements.

Social media marketing – Building up many followers throughout the year can help when business is quiet, as you have a larger group of potential customers to broadcast your message to. If business is slow It can be useful to spend some spare time reaching out to local customers or companies on twitter, facebook and even linkedin. But be careful to not waste your time as there are limits to the benefits from most strategies.
Search engine marketing: SEO – It can take days, weeks or even months for the benefits of SEO work to start to show, so you cant rely on SEO as a quick fix to get out of dip in sales. Investment in SEO throughout the year will help to build up a great website and presence online so that you can continue to get hits on your website when there are seasonal dips in demand. If you have any spare time, one of the most valuable things you can do to help our SEO efforts is to produce news and information articles related to your industry for publishing on the website.
Our minimum retainer period is 3 months, we think by that time you'll be more than convinced of the value of our work. If, after that time, you decide you would like to move on that's no problem at all. We won't wrap you up in legal red tape and make it difficult for you to leave. We do use third party reporting tools to show the progress of your campaign and detail how your budget is being spent. Our friendly team are more than happy to go through these reports with you if you wish.
Don't worry, we work with some outstanding copywriters who can come up with fantastic copy for use in content marketing. If you'd rather come up with the content yourself but don't know where to start we'd be delighted to point you in the right direction and talk you through some examples of good blog content.
3 months minimum term for all marketing plans as it can take 2-3 months for the benefits of improvements to impact ranks, so a minimum term demonstrates your commitment to a successful campaign
If you're unsure about the commitment – why not try a 3 month campaign then observe the results for a month or 2
You can resume your campaign at any point within 1 year
This gives you chance to appreciate progress and consider the challenges of becoming one of the top companies on the web within your region/niche
And gives us a guide to calculate the cost/value of generating a steady stream of leads from the internet via search engines.
Whether it takes a further 3 months or 12 months to get the rankings you need to deliver your required level of visitors, your campaign is scaled to realistically seek dominance within hyperlocal/micro-niches of your industry.
We completely understand the need to protect your brand image, voice and reputation. We would want the same for ourselves. Rest assured that we are a small, passionate team who will take the time to really understand your business and get the tone right.
Absolutely, but we know it's not always immediately obvious. For all our digital activity we provide third party reports to take any uncertainty out of the equation. Even with physical marketing such as flyers and business cards we have tools which can track progress to show how your budget is used to get results from your campaign.
Even if your main source of business is government contracts put out to tender, or so niche that you think no-one is searching for it, people instinctively get started with Google these days. Companies will have to do due diligence when choosing a supplier and may find you for the first time during this process. If only a very small number of people are searching for your products this is a great opportunity to make progress in search rankings and make sure that you are at the top of the list when they search.