Food & drink manufacturer website design service
Build an engaging, performance optimised website for your food or drinks company to convert more visitors, showcase your products & generate more sales.
Read More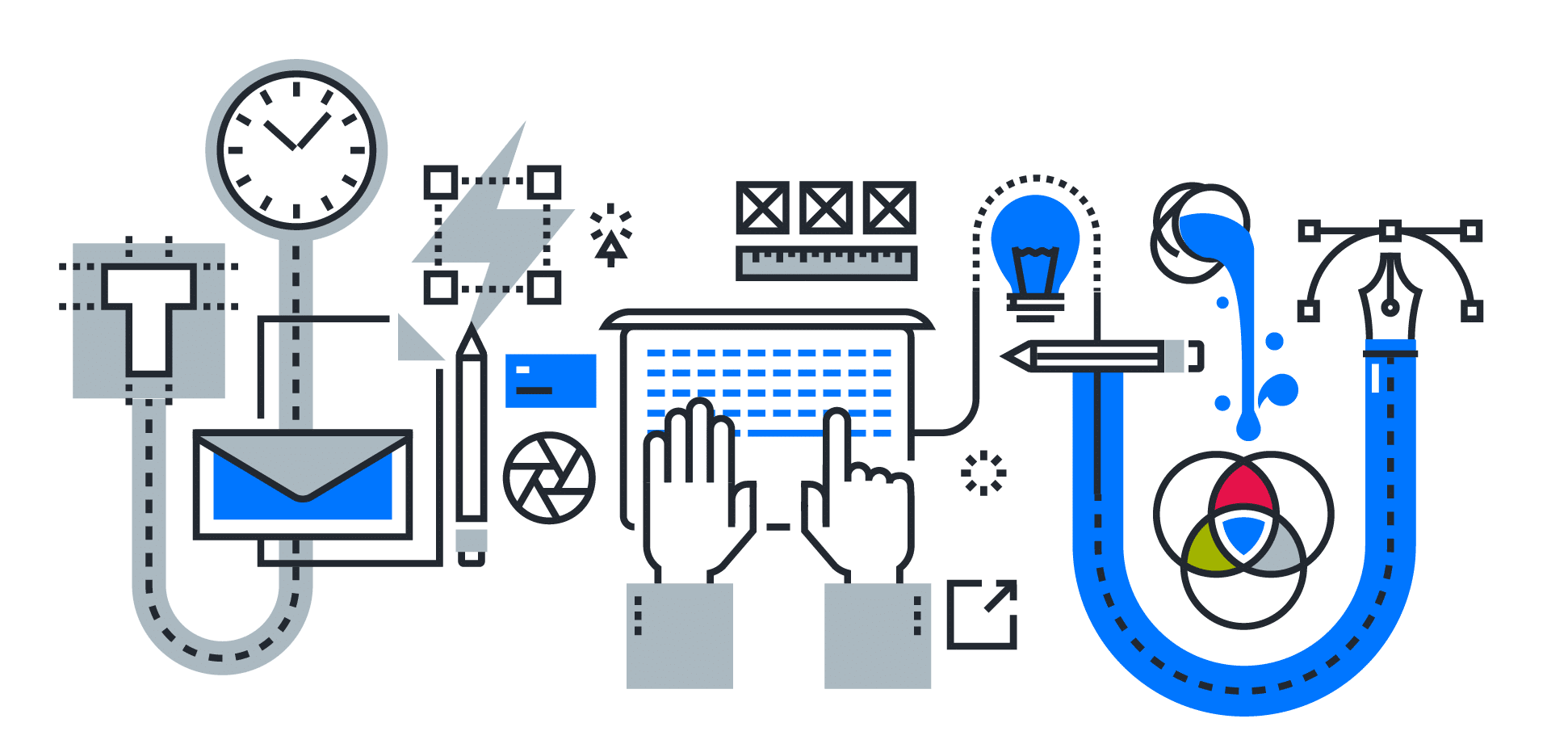 Why work with us?
If you're a food or drink manufacturer you probably know a thing or two about how important is it to have a strong website. Unfortunately, finding an agency who can build a stable, reliable site that looks stunning and performs well across all platforms can be a challenge, not to mention a chore. Knowing who to trust with your website design budget is tough!
With a history of success with independent and national clients within the food and drink manufacturing world and beyond, we've accumulated years and years of knowledge about what makes a website that really works for you and your customers. We've built successful eCommerce platforms that offer simple sale solutions for retailers and manufacturers selling both directly to consumers and to other businesses.
Since we also offer other aspects of digital marketing, SEO, graphic design, social media management and more, our website designs are built upon 360 degree knowledge of digital marketing, optimised for best search engine performance, social media integration, conversion rate optimisation and much more, as standard. Our cutting edge CMS solutions make it simple for you to maintain and update you new website, keeping administration costs as low as possible. Plus, if you ever need any training or want new features adding as your food and drink business grows, we're never more than a phone call away.
How do we deliver results?
First we need to get to know you. What is your food or drink manufacturing business all about, what are your core services and what do you want to achieve with your new website? You may have a very a clear idea of where you'd like to take your digital presence, or you may have very little experience with websites and find the whole thing a bit confusing. Whatever your background, we'll work with you to get the best results, whether that means working to a brief or coming up with creative stuff ourselves – you're free to have the level of involvement you choose.
Our crisp, modern designs are created using cutting-edge website design software. We can build any size website your business needs, whether that's individual product pages for the drinks or edibles you make, or a simple digital storefront that directs customers to your brick and mortar outlets or distributors. We deliver fully responsive designs, essential in the age of mobile-first indexing, when over 60% of search traffic comes from mobiles. In layman's terms that means your new website will looks its best whether viewed from mobile, tablet, laptop, set top box, desktop – or anything else you can think of, our future-proof designs are built today, for the customer of tomorrow.
We can, of course, integrate a whole range of customer friendly features that keep visitors to your site happy and provide great functionality. Features such as customer enquiry forms, mailing list subscriptions, payment gateways, telephone links, social media feeds, integrated maps are no problem. Just let us know what you'd like to achieve and we'll deliver a website that goes above and beyond, we simply love what we do.
Summary
The websites we build are built to last. Our responsive designs won't date and degrade in six months time, they'll continue to perform and provide the strongest foundation for your growing food or drink brand. Your branding will be crisp and clear, a united front in the digital domain that reinforces your company's ideals and ensures you're remembered by new and existing customers. Our custom CMS platforms make it easy to keep your new website updated with your latest products, recipe ideas, news about what you've been up to, portfolio pieces or anything else you can think of. Google just loves websites that regularly serve up new content for their customers and we make it as simple as possible for you to do that… and hey, if you need a hand our experienced team of content creators are happy to provide ongoing content solutions to fuel steady growth and boost your SEO performance too.
If you're considering a new website for your food or drinks company we'd love to have a no obligation chat with you about how we can help. We're passionate about what we do and truly believe that our enthusiasm translates into our work. We want you to be as proud of our work as we are and go above and beyond to deliver the most outstanding results regardless of budget. Reach out today, let us show you what we can do.
Website design packages
Let us know via our enquiry form if you'd like a custom plan putting together.
HTML5 website design to match your brand

4 pages designed using your text

Enquiry form with analytics goal tracking

Mobile and tablet friendly design

Social media sharing buttons on all pages

Hosting, daily backups and security for £25 per month
Starter plus: 5 extra service pages designed

Testimonials manager system

FAQs manager to show common questions

Projects manager to post new galleries

Hosting, daily backups and security for £25 per month
eCommerce
Website package
Standard plus: E-commerce shop platform

Integrate with a range of payment gateways

Staff display manager to show your team

4 hours training & support

Hosting, daily backups and security for £25 per month
Optional upgrades
Top features in our webdesign packages
Wordpress Maintenance Services
All our sites are built on CMS platforms for easy editing and with logins for your staff, this means extra care is needed with keeping things up to date and running smoothly. We offer fully managed WordPress maintenance services to help keep your website in top condition.
We can also support our clients with domain name registration and domain research to help you get the best website address. Then we can host your website and emails with the help of our UK based, fully carbon neutral hosting partner. Prices start at £20 /month.
FAQs
Answers to your frequently asked questions about our food & drink manufacturer web design services.