All of our business web design packages are created to meet the unique needs of each client. We create bespoke websites, based on a dynamic Content Management System (CMS) that's turbocharged for rankings performance.
Depending on the needs of your business we can include a huge range of functionality, from blogs and e-commerce stores, to galleries and property listings, to social media auto-posters and live chat. Our talented copywriters are experts in creating keyword optimised, engaging copy. Our graphics team can source or create all of the graphical elements you could possibly need, and of course will be on hand to ensure that the finished website looks great.
We offer these modular business web design packages as a starting point for different levels of web design project. If needed we can add or remove services and features to that you only pay for exactly what you need. And we can tweak things as we go. You can tell us exactly what you want, if you already know, or we'd be happy to chat about your needs and budget to help identify what you actually need. Then we'll put together a detailed proposal so you know exactly what you're getting for you money. If you decide to go for some bolt ons once we've started then that's no problem at all.
All of our websites are engineered for long terms business success. We don't just set and forget. Our team of experienced strategists will ensure that your website puts you in the best possible position for long term growth. We put in place strong SEO foundations and can work closely with you to make the launch a real success. We're in it for the long haul and most of our web design customers go on to become long term clients.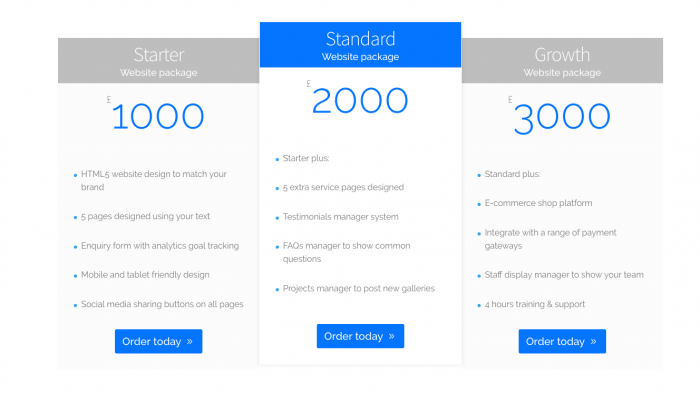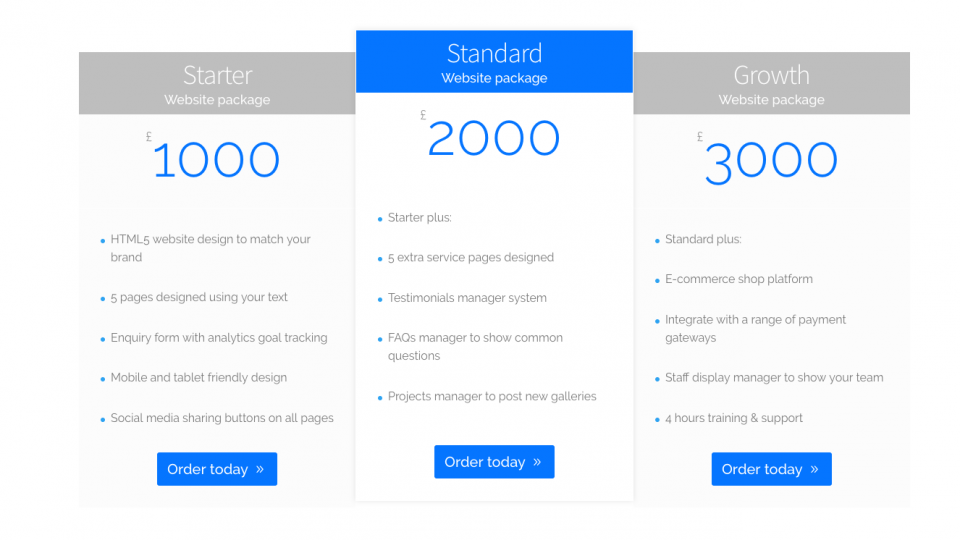 Want to chat about your specific needs? Get in touch today for a custom quote.