Personal trainer website design package
Set your PT business off on the right foot with our PT package.
Performance focussed websites for trainers. Bespoke written content, booking system integration, CMS & blog functionality, SEO & conversion optimisation.
Read More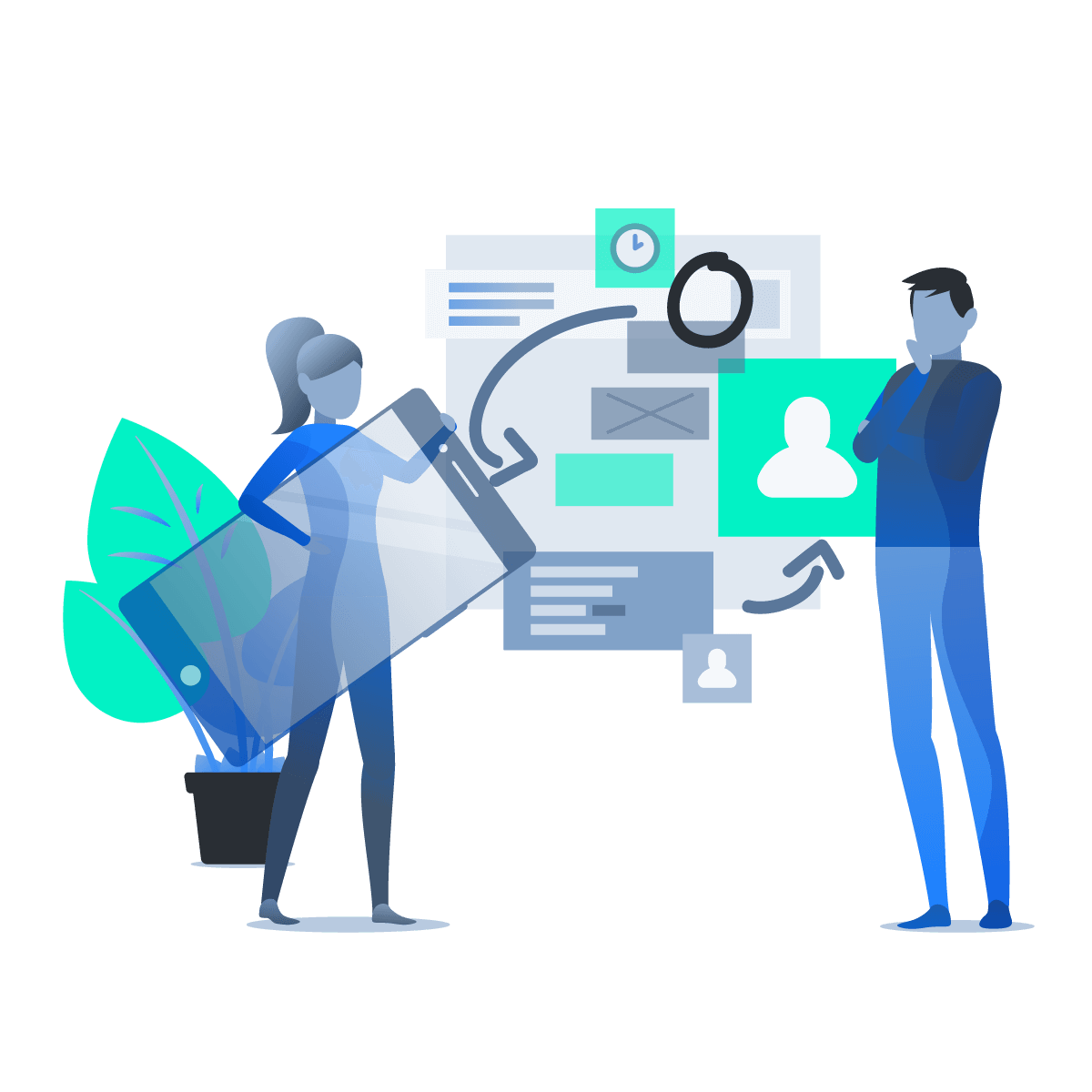 Marketing that matches your training
At Alloy, we crave progress. Both in our athletic performance and in our marketing, it's all about taking it to a new level. We work hard and we work smart to do this for all our personal training and fitness clients. As marketing athletes ready to take on any challenge we've developed a strategy to establish and grown personal training brands online for almost any budget. We start by thinking about the parallels between fitness marketing and personal training.
3 Ways your marketing needs to be like your training:
Start with a strategy.
Be consistent in your pursuit.
Focus on short term and long term growth.
What you get from our personal trainer marketing service:
A consistent online presence for your personal training business across all channels, including social media.
A powerful, modern website and content publishing platform to attract and convert new customers.
Professionally crafted, bespoke content from serious athletes who really understand what you do.
Marketing and SEO guidance from experienced marketers.
Anyone would benefit from your training, but who do you target?
When most personal trainers are asked who they target, many would say that anyone would benefit from their classes… and normally that's true. Barring injury or an especially niche form of training, most people would certainly benefit from your training. But that doesn't mean your marketing will be able to get through to everyone. To establish yourself as a fitness professional, you need to make it clear what makes you special, so that potential clients choose you over the competition.
What would you do if a client said they wanted to "get fitter"?
It's the classic situation. Someone turns up to their first training session and you try to pin down their goals. Unfortunately, not being a trained sports scientist, they may well spend more time worrying about their weight than improving strength, endurance or body composition. You need to treat your marketing the way you'd treat your clients. This means start with a plan, pick specifics and fine tune your approach to achieve your goals.
I want to get more customers for my personal training brand
This is the marketing equivalent of the "get fitter goal". Have you really considered how you're going to use your website, your social media and word of mouth to get more clients? This is where we come in; we've developed loads of effective campaigns over the years, so rest assured you're working with a team who will map out how to get through to your target market and build you the tools to reach them.
Your marketing sensei
With the sports and fitness industry soaring to new heights, it's essential to stand out from the crowd. Maybe you're an expert in combining martial arts with strength training, or power lifting and yoga, HIIT and Pilates, or running and rock climbing. Whatever your skill-set, we'll help you explore what you can do to stand out and get through to the people who will start paying for your services. You wouldn't settle for a completely "off the shelf" programme for your training, so don't settle for this in your marketing.
What's a website for?
You know that to get your PT business off the ground you need to have a website. But do you know how it's going to bring in more clients? Many people assume that simply getting a flashy website will solve all their problems. But much like doing a million sit ups won't necessarily bring out that rippling six pack, building a website isn't the single solution to making your personal training business thrive.
The full package
You may have spotted a theme here – there are loads of parallels between marketing and fitness. For fitness, you need to think about nutrition, recovery, flexibility and a ton of other factors. Getting better at one of these things in isolation won't lead to real, long term progress. Your marketing is the same. That's why we offer everything you need to get started. There's no point having a Facebook page but no website, or a Twitter profile that doesn't match its colour palette to your wider branding. We've selected the essentials needed to establish firm foundations for your marketing.
What we need from you:
As much as possible.
The more we know about you and what makes your approach unique, the better we can convey this in your website. We realise you may not have the time to do a full photo shoot or write a few essays on the studies that back up your training techniques. Don't worry, we know a thing or two about fitness, so you're in safe hands. You can trust our passionate copywriters to do your training justice, so whether you're able to send over 1000 words or 100 words we'll use our knowledge to craft unique content that grows your brand.
Here's your homework
We generally need a few things from you to get started:
Your business name
Your 2 favourite colours
5 photos that stick to a theme (and go well with your favourite colours)
300 words about what makes your service special
300 words about the training you offer
300 words about you
The contact details of your business
Don't worry, if you've already got a logo, or some marketing materials, we're happy to work with what you've got!
We don't just copy and paste
There are some very quick ways to build a website nowadays, but our goal isn't just to get anything up as quickly as possible, we want you to get more out of our work. We'll offer feedback and suggestions on what you can do kickstart your marketing. We don't just drop your stuff into a prefab template. We offer a concise, efficient bespoke marketing package that includes our experienced guidance.
One size doesn't fit all
It's cliche. It's still true. This package is designed to cover the basics. If you already have some of them, give us a shout. We'll tailor our work to fit your needs so there's no excuse not to get started.
Get even bigger
If you've already got these basics in place, or are looking for a bigger boost to your business, talk to us about some of our more in depth marketing services and content strategies tailored to the health and fitness industry. We can skip the startup package and get straight into making gains on your existing marketing presence, from local SEO for personal trainers to get more local leads, to graphic design and artwork for your fitness brand, through to building and maintaining an inspirational social media presence for your training services, we can help across a range of marketing areas to build your brand and get more quality clients booking sessions with you.
Website design packages
Let us know via our enquiry form if you'd like a custom plan putting together.
HTML5 website design to match your brand

4 pages designed using your text

Enquiry form with analytics goal tracking

Mobile and tablet friendly design

Social media sharing buttons on all pages

Hosting, daily backups and security for £25 per month
Starter plus: 5 extra service pages designed

Testimonials manager system

FAQs manager to show common questions

Projects manager to post new galleries

Hosting, daily backups and security for £25 per month
eCommerce
Website package
Standard plus: E-commerce shop platform

Integrate with a range of payment gateways

Staff display manager to show your team

4 hours training & support

Hosting, daily backups and security for £25 per month
Optional upgrades
Top features in our webdesign packages
Wordpress Maintenance Services
All our sites are built on CMS platforms for easy editing and with logins for your staff, this means extra care is needed with keeping things up to date and running smoothly. We offer fully managed WordPress maintenance services to help keep your website in top condition.
We can also support our clients with domain name registration and domain research to help you get the best website address. Then we can host your website and emails with the help of our UK based, fully carbon neutral hosting partner. Prices start at £20 /month.
FAQs
Answers to your frequently asked questions about our personal trainer web design services.