The challenge
We were approached by a prominent pilates studio in central London who needed help with their digital marketing. We were asked to design a series of posts to professionalise the appearance of the brand on their Facebook and Instagram accounts.
The social media campaign would need to make good use of the company's branding, show off the facilities and reinforce the brand's ethos.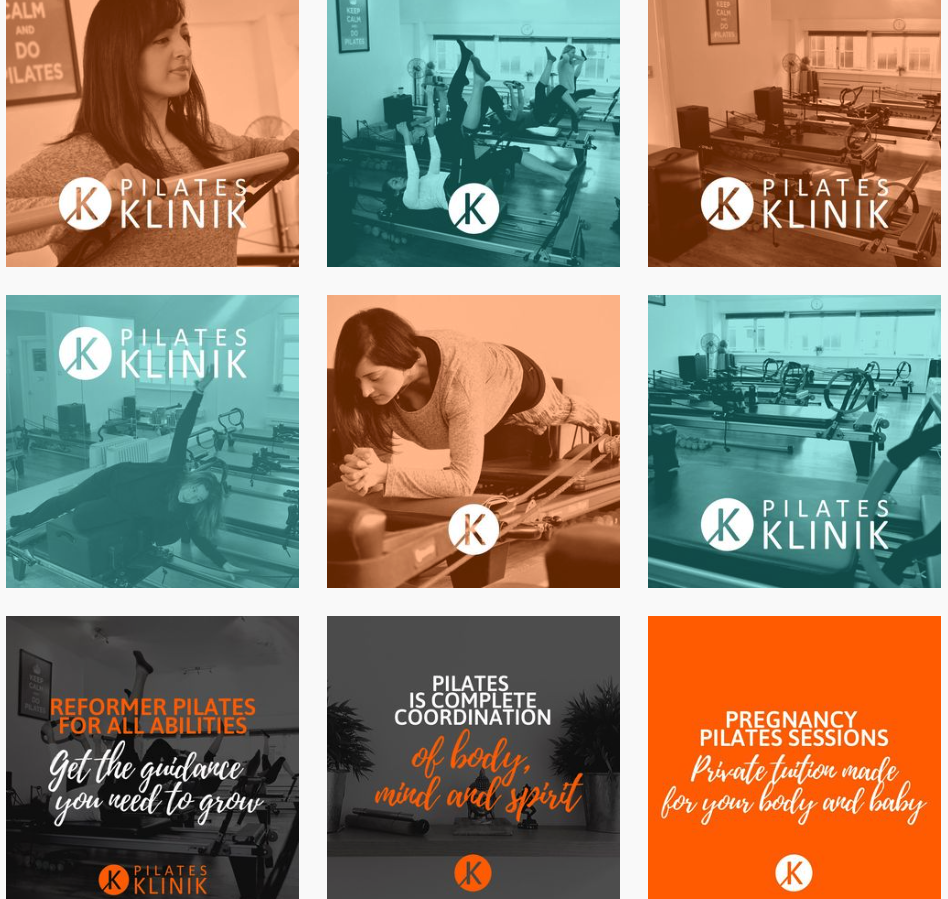 The solution
The campaigns focussed on a selection of professional photographs that had been taken of the teachers and their studio space. As we only had a limited selection of images to work with, we created additional variations using the brand colours to keep the timeline fresh. To supplement this, we gathered a range of pilates-related quotes for the client's approval and then added these to some of the images in the brand's signature font. The brand messaging drew attention to the central London location and the private tuition available to appeal to the cash-rich time-poor central London target demographic. Occasionally, we ran special offers of 10% off via these images, which encouraged additional interaction.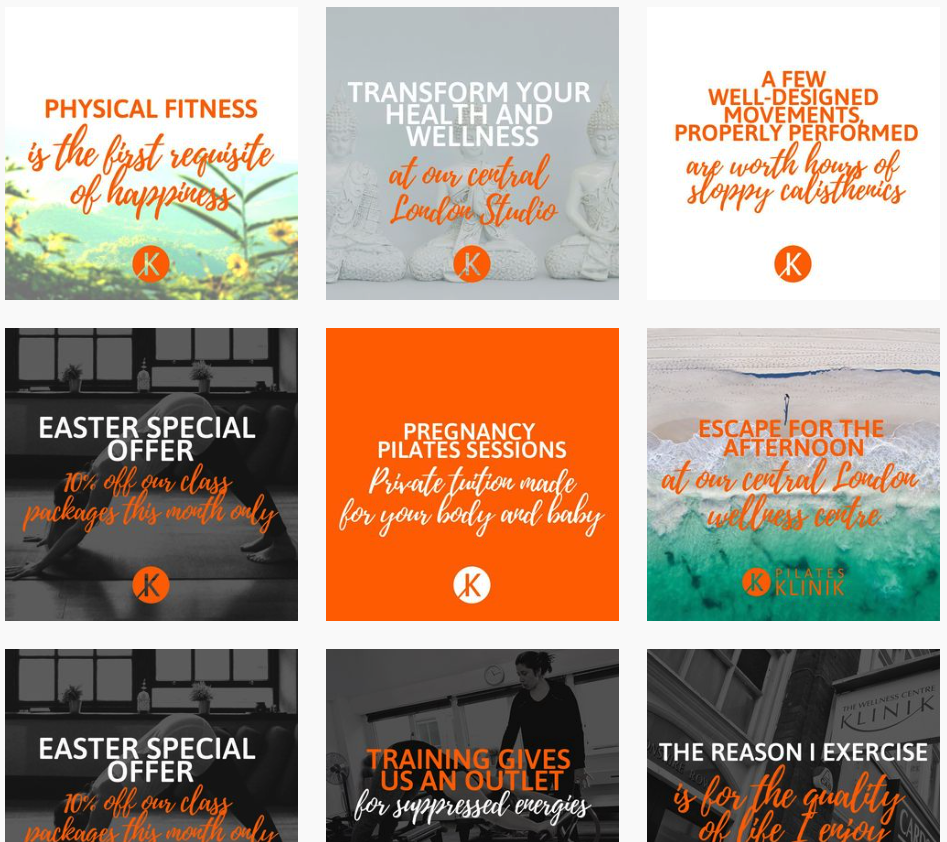 The details
Professional photography used as a basis for a fully branded, image-based campaign on Facebook and Instagram.
Emphasis on the convenient central London studio location and the private tuition options appealed to the target demographic.
Pilates-related quotes sourced and applied to emphasise the brand's messaging.
Special offers promoted through social posts to encourage interaction.