We were approached by a leading nootropics company to create a social media campaign that would support the launch of a new range of supplements. The new products were particularly noteworthy as they would be the first nootropics supplements made with a unique combination of all natural ingredients.
The social media campaign we created was aimed at educating potential customers about the ethos of the company and the quality of the product. At the same time we also needed it to be accessible to newcomers with a limited understanding of the world of nootropics.
We decided to focus the campaign primarily around eye catching images of the product ingredients. This worked on several levels, allowing us to detail the natural components of the product whilst also educating those new to nootropics about their origins. Creating a series of images along this theme was the perfect opportunity to contribute to an attractive, continuous brand image using colours, fonts and styling from the brand's website and product labels.
Each new image followed a similar theme in terms of colour, layout and design. The campaign was future proof since colours could subsequently be inverted or rearranged to refresh its appearance without straying too far from the original concept. Master designs were created and following client approval they were adapted for best performance across the client's key channels: Instagram, Facebook & Twitter.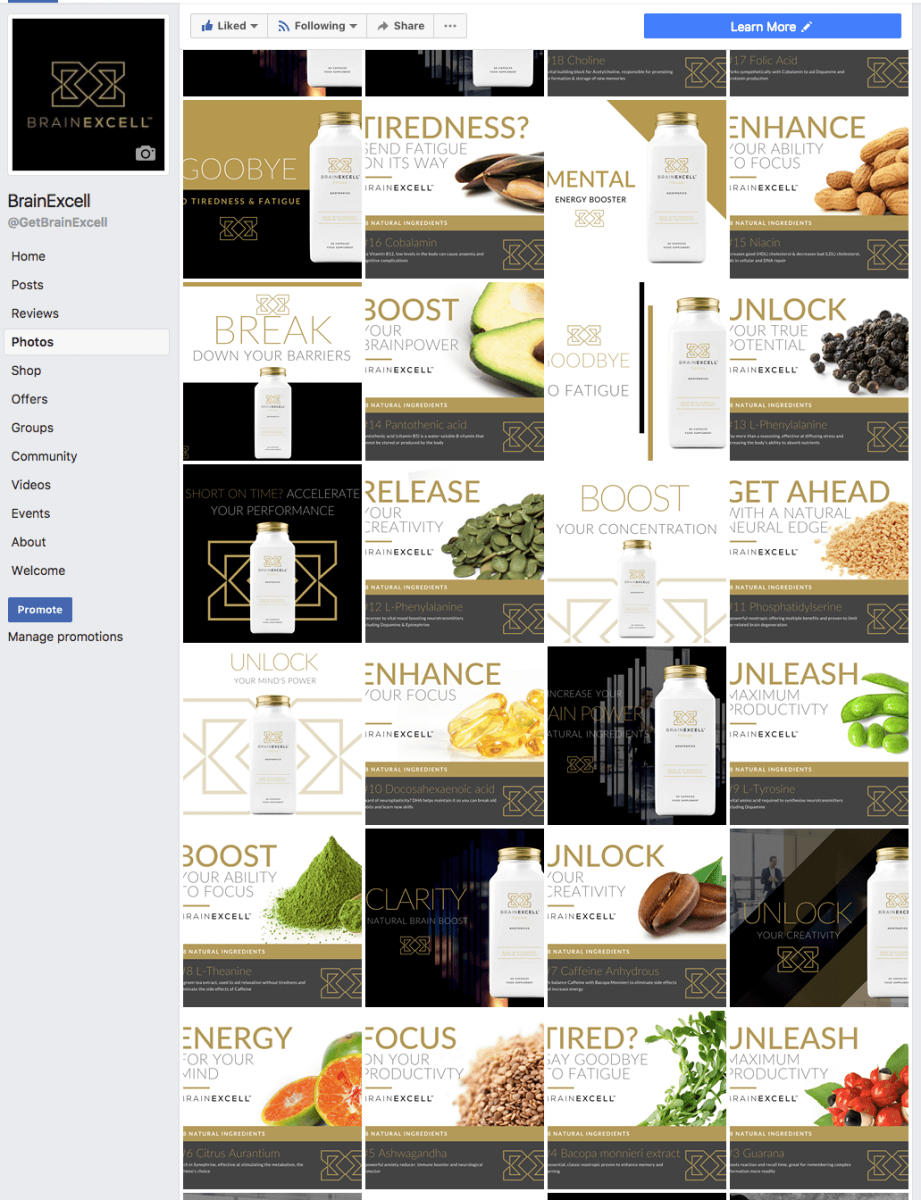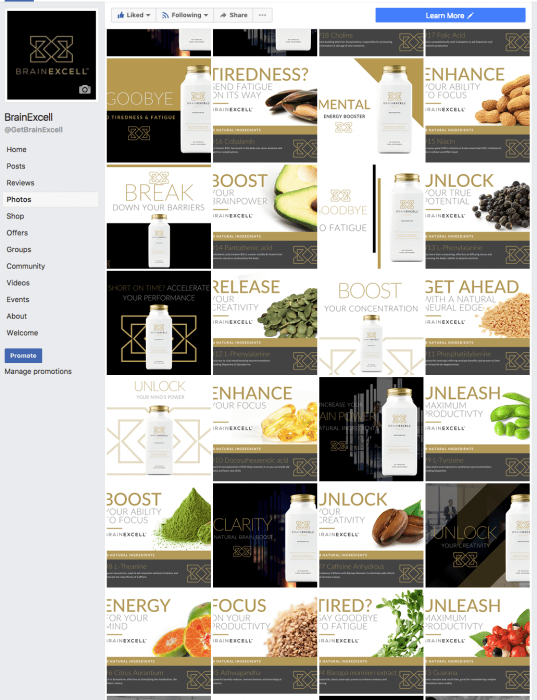 The repeated use of the brand colours and themes gave posts on social media a premium, professional feel
Create social media campaign to educate new customers whilst offering specific details about the product
Brand guidelines used to ensure social image assets matched brand continuity
Theme decided upon
Image assets drafted for client approval
Approved images optimised for best performance across all client's social media channels
Final checking of design
Distribution