Fitness & gym website design
Web design for gyms and fitness brands.
Websites with booking functionality, SEO performance, increased conversion rates and fast load times. Fitness & gym website design from fitness enthusiasts.
Read More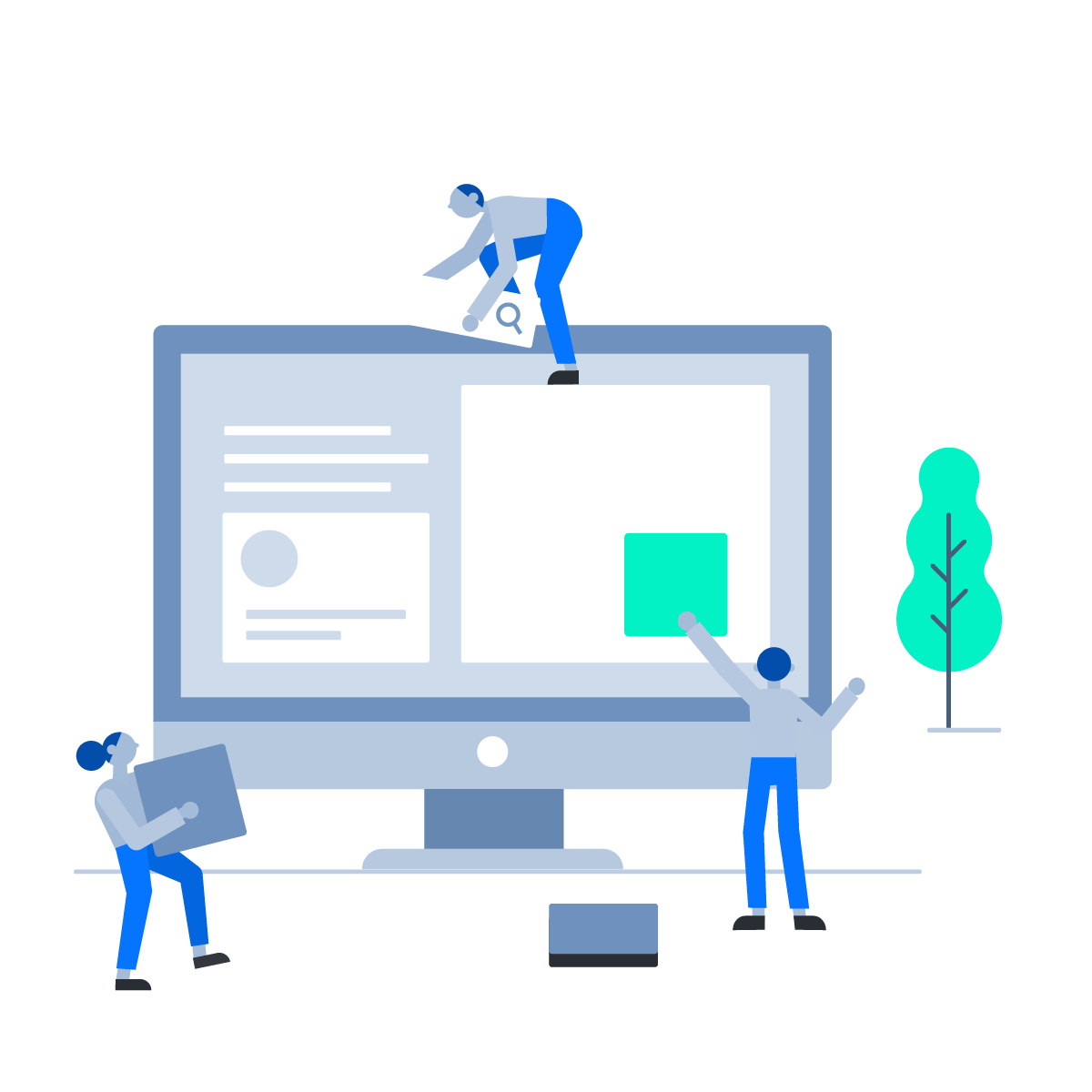 Websites that pull
We meld explosive aesthetics with clear communication and seamless functionality to build cutting edge websites for fitness professionals.
High impact gym & fitness website design that conveys your brand message and establishes the speciality of your business amongst a wide range of sports demographics.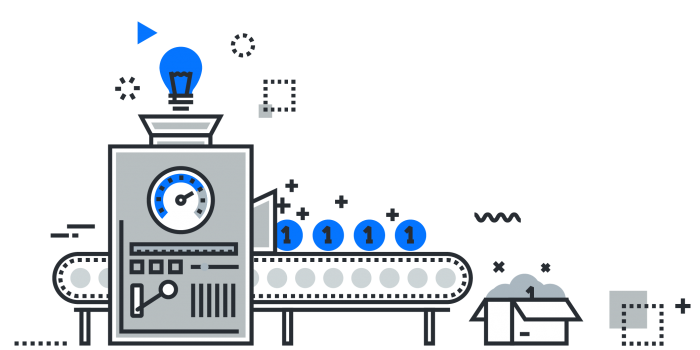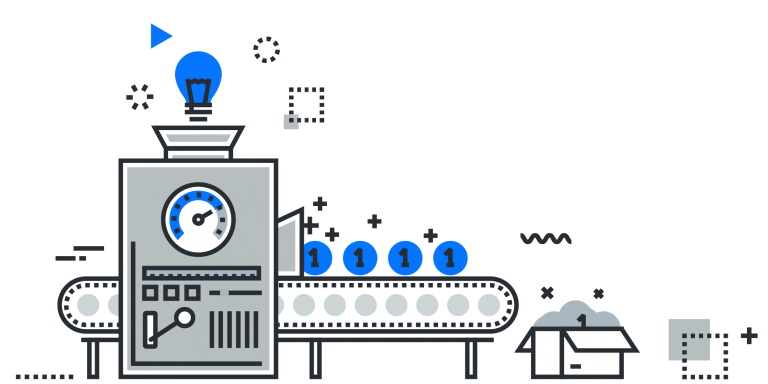 Functionality
Powerful, responsive, CMS platforms and booking integrations that save you time and drive real marketing momentum on mobile and desktop platforms.
Building an impressive website demands a lot of work that you don't always see. From finding out more about what you offer and why it works, to making sure that your booking system is the best fit for your customers, we can help you optimise every aspect of your web design project. We'll fine tune the design to optimise conversions and can get stuck into this in even finer detail once your new site is online.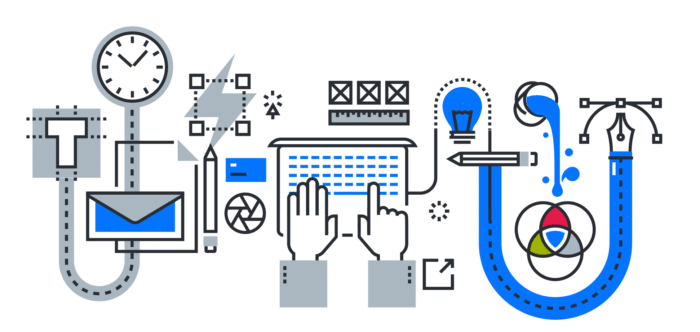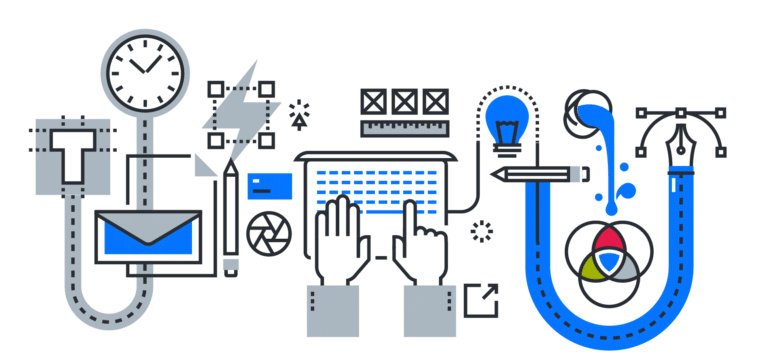 Communicate
Our team is full of fitness obsessives. From HIIT to Bikram, we have a solid understanding of sports science and what goes into proper training. So we can help you explain why your training works. Every gym, coach, physiotherapist and nutritionist has a different set of reasons as to why their regime is special; we can help you identify what they are and put them at the heart of your website design.
Optimise
We take an holistic approach to web design and marketing. By combining all of our services, from web design and copywriting to graphic design, photography and marketing strategy, you can be sure of building a website and creating content that is fit for purpose and capable of growing your business.
Integrate
We can help you integrate and style your existing third party booking or eCommerce platform or help you get started on one for the first time. There are loads of great options to help you and your clients arrange fitness services, from booking classes, to recurring memberships and arranging one-to-one sessions, all within your own website.
Investigate
With Google analytics, conversion tracking and a range of metrics being tracked from day one, you can track your progress and work towards meeting goals.
We build websites on powerful, customised and optimised CMS platforms so your staff can login and publish new content, and we can more rapidly develop and expand your website.
eCommerce website designs to allow people to sign up online.
Support for members only areas, ring-fenced content.
Responsive, mobile friendly designs, fully compatible with mobile-first indexing.
Brand identity; we reinforce it with coherent colour schemes and consistent visual design language.
Regular content publishing plans which stimulate consistent growth. Slow release casein content.
Integrating the latest software with your website such as support desks, chat apps, sharing buttons, CRM lead capture forms, custom health platforms such as mindbody.
We are your customers, so we know what we're looking for.
Website design packages
Let us know via our enquiry form if you'd like a custom plan putting together.
HTML5 website design to match your brand

4 pages designed using your text

Enquiry form with analytics goal tracking

Mobile and tablet friendly design

Social media sharing buttons on all pages

Hosting, daily backups and security for £25 per month
Starter plus: 5 extra service pages designed

Testimonials manager system

FAQs manager to show common questions

Projects manager to post new galleries

Hosting, daily backups and security for £25 per month
eCommerce
Website package
Standard plus: E-commerce shop platform

Integrate with a range of payment gateways

Staff display manager to show your team

4 hours training & support

Hosting, daily backups and security for £25 per month
Optional upgrades
Top features in our webdesign packages
Wordpress Maintenance Services
All our sites are built on CMS platforms for easy editing and with logins for your staff, this means extra care is needed with keeping things up to date and running smoothly. We offer fully managed WordPress maintenance services to help keep your website in top condition.
We can also support our clients with domain name registration and domain research to help you get the best website address. Then we can host your website and emails with the help of our UK based, fully carbon neutral hosting partner. Prices start at £20 /month.
Pay Monthly Packages
Spread the cost of your web design project by getting the essentials up first and adding to them each month.
FAQs
Answers to your frequently asked questions about our website design services.
Our Fitness Marketing Services
Our fitness marketing agency brings a range of skills to help you market your gym or fitness business, including:
High impact designs that can convey your brand message and establish the purpose of your business for a wide range of sports demographics.
Not only can we help you craft a bold, brilliant brand identity, we can make sure it's fit for purpose.
With the help of one of our social media strategies you'll notice your social numbers starting to climb.
Local SEO is a vital service to manage your business' listings on Google maps, Bing maps, Apple maps and other Geodata providers.
We craft meticulously planned long term SEO strategies to raise your fitness brand to among Google's highest listings.
We'll help listen to the online conversation about your brand, monitor the sentiment, engage with your audience, then report on what's being said.