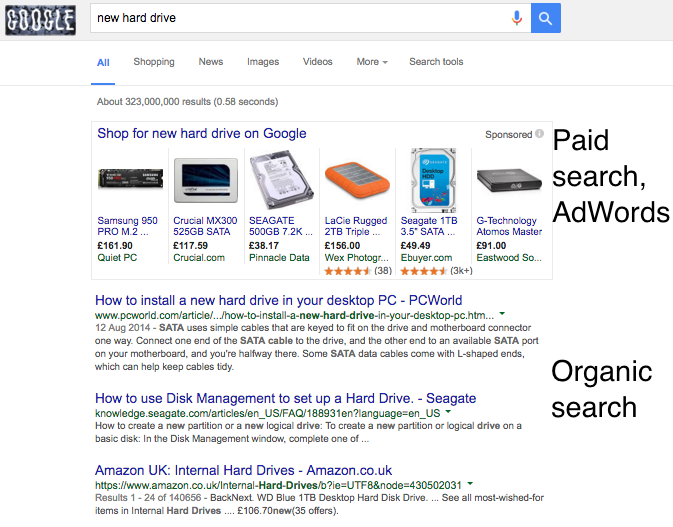 To advertise on Google search results and their content network of thousands of commercial and private websites advertisers sign up for an AdWords account. They then create text or image adverts, choosing from lists of keywords or phrases that will trigger their ads at a set or automatic cost per click (CPC/CPM) up to a specified budget.
What are the advantages?
The main advantage is that you can expect clicks and traffic from adverts almost immediately.
Adverts can be displayed to a vast number of potential customers both nationally and internationally by specifying adverts geographically.
As well as advertising on the Google search pages, you can also advertise on the 'content network' consisting of millions of websites with Google advertising banners and text adverts.
If ads are well designed and the landing pages on your website that the ads link to are relevant – you will be rewarded with a higher quality score and pay less for each click through from the adverts
How to advertise in the google sponsored links?
This requires signing up for a Google account and then setting up a Google Adwords account. Just search for 'AdWords' and you'll be asked to enter your Google account or create a new one.
It's worth noting at this point that you will be able to link your AdWords adverts to your Google 'Places' account, so it's best to have a think about how you will structure your Google accounts and identities; it is recommended to create a business Google profile account to keep the services separate from personal.
For more information about PPC management services, please make contact today!