Bounce rates are one of the most useful metrics when monitoring both your website usability and conversion-rate performance, as well as evaluating the success of other internet marketing investments.
Partially attributed to the increasing mobile accessibility of search engines, social network sharing and link shortening services; growing numbers of website visitors are clicking links that bypass home pages and lead directly to product or service pages, blog posts and news articles.
Although a website homepage is an important entry point to your website (most people who search for your brand name will see your homepage and arrive there), popular news articles, pages or resources should also be optimised to encourage visitors to stay on your site, by identifying issues and improving aspects such as usability, the options available to choose and "calls to action."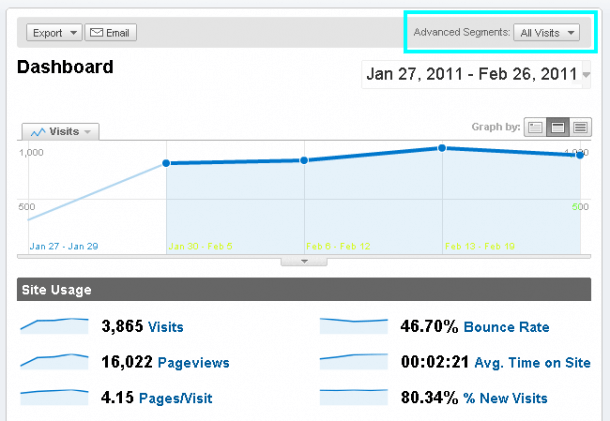 Calculated from the data gathered on your website by tracking software such as Google analytics; bounce rates are a strong indicator of the first impressions of a website.
'Bounces' are website visitors from an external source such as search, social media, pay per click advertising, email campaigns, that land on a page of your website, then leave by one of the following means:
Pressing the browser 'back' button
Visitors arriving from search engines often make a quick scan of the website to evaluate the relevance, before clicking the back button to return to their search. Did your title tag and meta:description information to explain the page correctly? Do you need to add more information or options above the fold (the screen height visible without scrolling), or even adding a 'call to action' to urge the visitor to interact with your website.
Clicking a link on your page that leads to an external website
It's great to include links to useful and relevant external web-pages, your visitors will appreciate the convenience and if they help your visitor during their 'research stage' they will be more likely to return when they are ready to buy. Many search engine optimisers also vouch that relevant and useful outbound links to authority websites will boost search engine performance.
Closing the browser window
Most social media networking shares launch links to external website in a new window or tab; which when closed without interacting with the page, registers as a bounce.
Typing a new address in the browser
Definition of bounce rate
Bounce rates are usually measured in 2 ways
The percentage of website visitors who see just one page on your site.
The percentage of website visitors who stay on the site for a small amount of time (usually five seconds or less).
Bounce rate = Visits that left after 1 page or a short time / Total number of visits
Bounces from different 'sources'
Bounce rates from different traffic sources can indicate issues with various aspects of your website and/or the targeting of your traffic generation efforts. When viewing your analytics dashboard by default bounce rates are the average rates for all visitors.
It is possible to drill down to view the bounce rates and information for certain 'segments' of your data by selecting 'advanced segments' as highlighted in blue on the photo at the top of this article. This will filter out all the data from excluded segments, and provide an overview of that specific aspect of your data. Useful segments to filter include:
Traffic source – direct / external / search: organic / search: paid / social media
Geography / language
Browser / operating system
5 tips to improve website bounce rates
1. Utilise tracking data to make decisions
Although direct feedback from users is very useful it can be very difficult to collect and interpret into actionable changes. In general, improvements should be based on user tracking data and the ongoing analysis of changes and improvements.
When tracking the success of marketing efforts elsewhere on the internet, it is important to attach tracking tags to external marketing campaign links with a campaign url tracker such as the tool provided to work with Google analytics. This ensures the data is correctly attributed when collected by analytics.
Links that are too long can be shortened using a service such as bit.ly to retain the tracking tag in the link. Of course many social networks and popular websites won't allow the tracking tag or will remove it when creating the link.
2. Prioritise the improvements
Most small businesses lack the funds to perform a complete overhaul of a website to decrease bounce rates and increase conversion rates. These should instead focus on those particular pages with the highest amount of traffic and high bounce rates. Avinash Kaushik from the Google analytics team suggests that most websites fluctuate between 40%-60%. Pages with bounce rates significantly higher than 60% should addressed, whilst the most popular entry pages should be prioritised for improvements first.
3. "Filter down" your data to identify specific issues
Using analytics, click the visitors tab to focus in on the data relating to your visitors. Next find broadband access speeds to see if low speed connections show a high bounce. This would suggest your website loading times need to be improved as customers may be bouncing due to the slow load of the landing page.
Alternatively, focus on the browser type segment to identify if certain browser types have high bounce rates, which may indicate browser compatibility errors that are impairing the user's experience. Of course it can be very costly and difficult to get a website performing perfectly in every combination of web browser and version numbers, you should try to prioritise improvements based on visitor bounce rate data.
4. Keep an eye on the bounce rates of specific keywords
Identify the keywords by drilling down in the 'traffic sources' tab to see which keyword / landing page combinations are not performing. If you are investing in SEO and/or AdWord campaigns that focus on specific keywords, find out if the keywords have high bounce rates and improve the landing pages for those keywords. Also consider keyword visits from search, you may need to improve the page title and description that appears in search results.
5. Watch out for external links
Especially on popular pages that bring lots of traffic to your site, high bounce rates could indicate that visitors are clicking an external link to leave. Although external links for customers can be useful for them and may offer SEO benefits for relevancy, avoid using them on your most popular landing pages if the bounce rate is high (although that page may be getting some traffic as a result of the SEO value of the link)
Exceptions to consider
Certain business types, markets and websites have exceptions that should be kept in mind when assessing bounce rate performance.
Low traffic rates
With low levels of traffic, analytics data can be sporadic which results in less accurate calculations. It's best aiming to increase traffic volumes whilst monitoring emerging trends within the data. Higher traffic volumes also create the opportunity to take advantage of A/B split testing (and with larger volumes – multivariate testing), tracking changes and further improving conversion rates by using analytics to serve variations of each page to different users.
Blogs and news articles
Blogs and news articles, as part of a content publishing strategy, have been proven to offer significant benefits to SEO and traffic generation, but often have high bounce rates.
The specific and topical content of these pages is often a great source for search engine visitors who arrive, read the article then leave. Such visits will register as bounces even though they stayed to read the content because they did not interact with the website. Encourage them to stay by providing links to recent articles, service pages and calls to action, ideally above the fold.
Business sector and type
Certain keywords may have higher bounce rates due to more complex factors, before implementing changes to attempt to improve content, assess the value and relevance of the keyword / source.
Imagine a business is called Acme widgets, and sells products through their website
The products available are every size and shape of green widget
The website will have an address like www.acmewidgets.com
The site would have lots of content referring to all things widget related
After some effort, the search engines may show Acme's website pages in results for searches such as:
"Widgets", "cheap widgets", "portable widgets"
But when the visitor who was searching for the above keyword arrives on your site, they bounce
Because they should have searched for: "blue widgets", "cheap red widgets" or "portable red widgets"
In this theoretical situation, Acme has 3 options
They should consider re-naming to Acme Green Widgets (so that the customer knows the company only sells green widgets by looking at their name)
Start selling other colours of widgets if there seems to be enough demand to diversify
Not be so concerned by higher bounce rates from searches for keywords such as "widgets", "cheap widgets", "portable widgets", as they specialise in green widgets.
Advice from Google
If you could only choose one metric to look at, Bounce Rate might be your best choice. Learn why in this segment from Avinash Kaushik.
Get more info about our SEO agency here.