If you think doing 'a bit' of Social Media Marketing will help your business (which it probably will), then you might be wondering where you should start. Different social media website apps, or "platforms" target different types of users and focus on different types of content, so it's vital you make the most of the relevant platforms to your specific business.
What you create and share is normally referred to as "content" because what you post varies from platform to platform. But in most cases this is text of various lengths, images or videos. Creating perfect content for each platform can eat up big chunks of your time so it's best to focus on the ones that will benefit your business the most. Here's a quick overview of some of the main social media platforms in order of the number of monthly active users:
Facebook: 1.5 Billion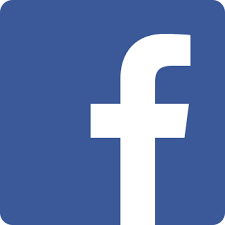 Who uses it: Lots of people use Facebook. You'll know plenty of people who use it personally, mostly to keep in touch with friends and family. Being by far the largest social network there's the potential to communicate to an immense number of people – which means it can be tricky to compete with so many other businesses for attention.
What can you post on it: Once you've set up a business page, you can post text, images, and video as much as you like. This can keep your followers up to date on what you've been up to and gives you a chance to show off your latest products.
Businesses often create events on Facebook and invite people to RSVP on the site to get an idea of numbers, Facebook also reminds people when the event is going to happen.
If you find a post or article that you think your followers would find interesting, you can share it with them with the click of a button.
The messaging service is another key part of Facebook, it allows customers to contact you quickly and directly.
Who will see it: When people "Like" your business page, they will start to see things that you post. But they probably won't see every single thing you post. How much they see will be determined by how much they, and other people interact with your posts.
You can also pay to "Promote" your posts, meaning that they appear more frequently in people's news feeds, labelled as an advert.
Instagram: 400 Million

Who uses it: The main difference between Facebook and Instagram is that Instagram is used by more young people. But it's growing fast.
What can you post on it: Instagram is exclusively for photos and videos. You can write a long description of the photo or video and you can put links in the description.
It's only possible to post to Instagram using the phone app, but it's super easy to add filters and tweak images so that they look eye-catching. It's also really easy to share anything you post onto Facebook and Twitter too.
Who will see it: Whenever someone looks at their Instagram feed, the posts of everyone they follow show up in chronological order. As long as you have posted recently, your followers will always see your posts.
Using Hashtags and the Explore section, users are shown an array of posts that Instagram thinks they might like. Using hashtags, and engaging with people will help more people discover you.
Perhaps most importantly, Instagram gets the highest rate of engagement (most people liking or clicking on posts) of any of the main Social Media platforms. Followers on Instagram are 10x more likely to "like" or click on one of your posts.
Twitter: 320 Million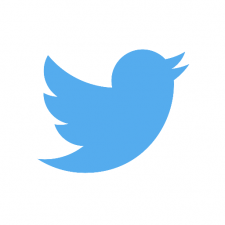 Who uses it: Twitter is still mainly used by people at the younger end of the spectrum, with 30% of online adults under the age of 50 using it.
What can you post on it: Twitter is famously known as a "micro blogging site" as your posts have to be 140 characters long or less, although you can attach up to 4 images or a GIF (a short, looped video).
Who will see it: Anyone who chooses to follow you on Twitter can see your posts. As people tend to post on Twitter quite frequently, around 500 million a day are made, your posts won't be seen much unless you use it on a regular basis.
LinkedIn: 100 Million
Who uses it: What makes this platform different is that it's for business professionals. People create a profile that shows off their skills and experience to potential employers. It's more for finding people to work with, which makes it incredibly useful for B2B marketing.
What can you post on it: As usual, you can post text or image updates and links to articles. Most people use the site to network professionally, creating a profile that is similar to a CV. You can also join and create groups of professionals to share ideas and advice.
Who can see it: Mostly it's people who choose to follow your page that will see any updates that you post. LinkedIn is all about expanding your professional network. It's a way to keep track of all your professional contacts from employees to businesses you've worked with in the past.
Conclusion
This is by no means an exhaustive list of Social Media sites. If anything, it just shows how different the most popular few really are. What's important is to have a think about which Social Media platforms will target the most effective audience your business so you can get started creating the right type of content. Tap here to find out more about our social media marketing options.