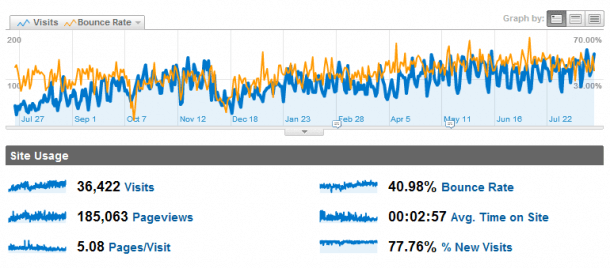 "Google Analytics is the enterprise-class web analytics solution that gives you rich insights into your website traffic and marketing effectiveness. Powerful and flexible features now let you see and analyze your traffic data in an entirely new way. With Google Analytics, you're more prepared to write better-targeted ads, strengthen your marketing initiatives and create higher converting websites."
The value of Google analytics data
Google analytics is a website visitor tracking service that should form the backbone of all internet marketing investments. The data collected can be overwhelming, but is invaluable to any type of business looking to assess and improve the performance of their digital marketing activities. Not only can the data be collected from a website but also from email marketing campaigns and pay per click adverts.
All websites designed by Alloy Marketing come setup with analytics tracking installed. From day one you will be collecting valuable data about your visitors and gaining insight into the most effective aspects of your marketing strategies. The following guide will help you login and access your analytics account.
1.Go to the Google analytics home page and login
You should have received an email with your username and password to login.

If not please contact us for yours or Click here to send an email.
2. Once logged in you will see the account overview screen
Click on "view reports" to see your data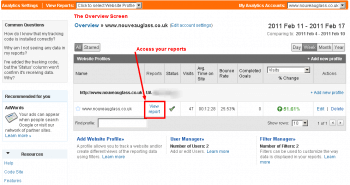 3. You will now see your Analytics dashboard screen.
You should bookmark this page to get back here quickly.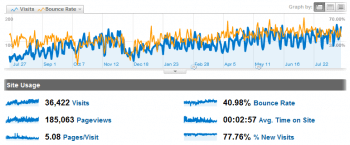 4. You can filter down to view various aspects of the data
The categories are:
Visitors – Who are your visitors, what browser they use, internet connection speed, time on each page and more.
Traffic sources – Where visitors come from; search engines, email campaigns, click adverts, your social media pages
Content – What are your most/least popular pages, how long are they read for
Goals – Set up goals and 'funnels' to identify weaknesses in the conversion process